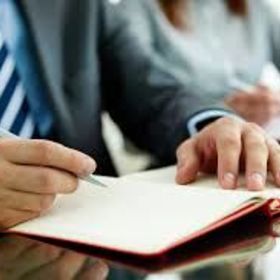 OBU-REGISTERED MENTORS
Our mentors are immensely qualified. Besides having experience mentoring over numerous submission periods, all of them have an extensive background in accountancy. Two of them are even specialist lecturers for ACCA.
More importantly, however, we are proud of the personal interest our mentors show in their students. Intensive one-to-one meetings, careful readings of students' reports and being contactable anytime of the day, these are the hallmarks of our mentors. We expect nothing less from them.
---
ON-CALL LECTURING TEAM
Our team is composed of existing lecturers with competencies that range from law, business, accountancy and finance. The Learning Luminarium stringently ensures that they receive continual training and sponsor them for such endeavors.
We have placed heavy emphasis on a lecturer's ability to learn a topic within a very short time and deliver a lecture. This explains our ability to deliver in our service of being an emergency cover for our educational client's ad-hoc needs.